Rainy season brings with it a refreshing change after scorching summers, but it also requires a slight shift in our fashion game. When it comes to the monsoon, staying stylish while braving the wet weather can be a delightful challenge. But worry not, because we've got you covered with the ultimate guide to nailing those rainy season outfits.
In this article, we'll dive into 7 essential monsoon fashion tips that will keep you looking fabulous, rain or shine. From choosing the right fabrics to finding the perfect pair of footwear, we've got all the monsoon outfit ideas you need to make a stylish splash.
So, let's dive into the world of monsoon fashion and discover how to navigate wet weather in the most stylish way possible!
Here are some fabulous monsoon styling tips to keep you chic and fashionable throughout this rainy season:
Opt for Suitable Fabrics
When it comes to monsoon fashion, selecting the right fabrics is essential. Opt for breathable and non-clingy materials like cotton and chiffon. These fabrics allow proper ventilation, keeping you cool and comfortable even in humid weather. Bid farewell to sticky situations and welcome the monsoon with open arms.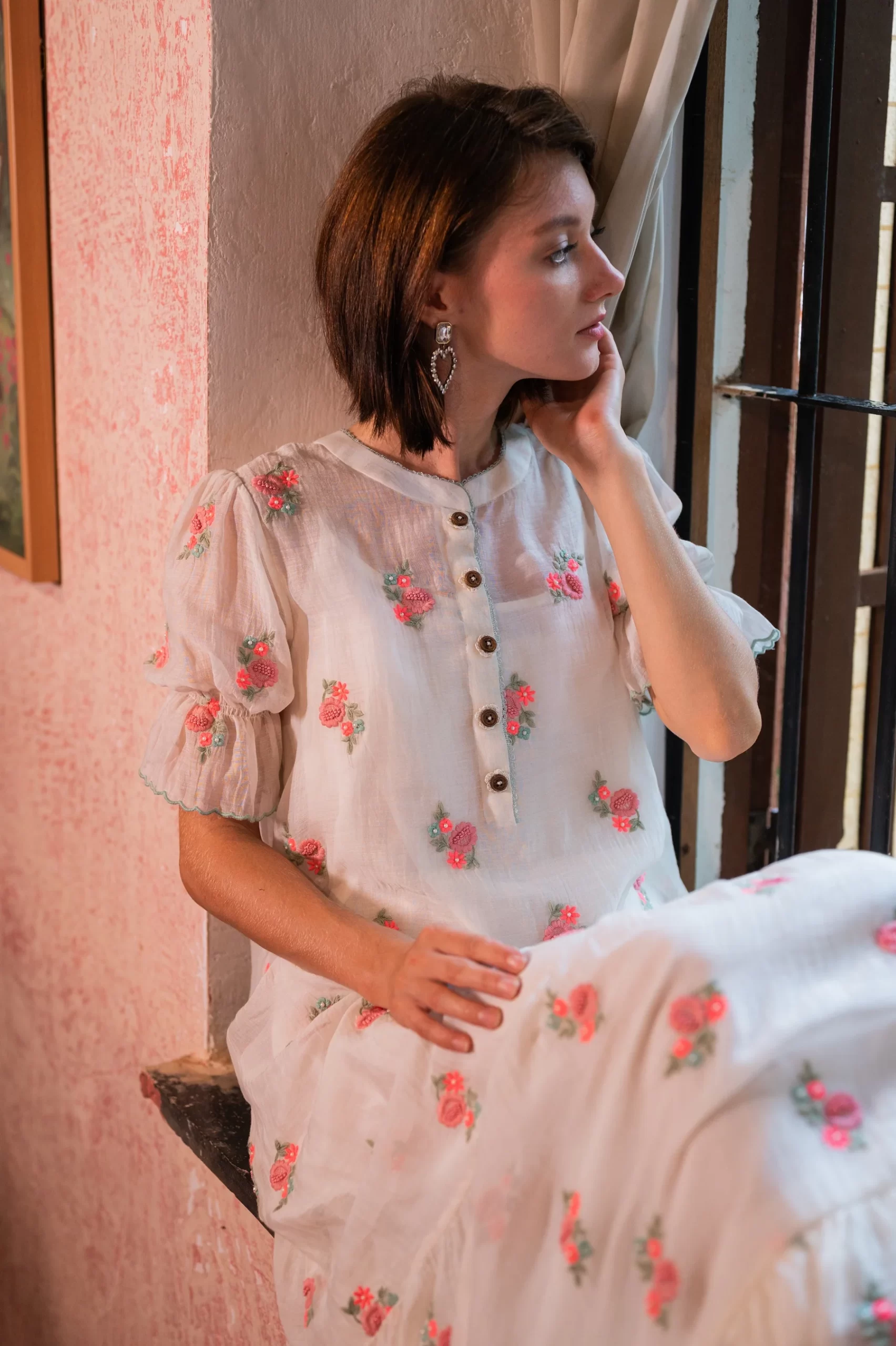 Embrace Floral Prints Completely
Embrace the botanical spirit of the monsoon by incorporating florals into your wardrobe. From dainty flowers to bold blossoms, floral patterns add a touch of cheerfulness in this gloomy weather. Consider outfits with floral prints or explore garments with colorful floral embroidery, infusing your look with the essence of the rainy season.
Optimize Comfort with Breezy Dresses
When the weather gets damp and muggy, flowy dresses become your best friends. These loose-fitting garments allow your whole body to breathe, preventing any discomfort caused by humidity. Opt for maxi dresses, midi dresses, or even bohemian-inspired frocks that exude effortless charm and ensure optimal comfort during the monsoon.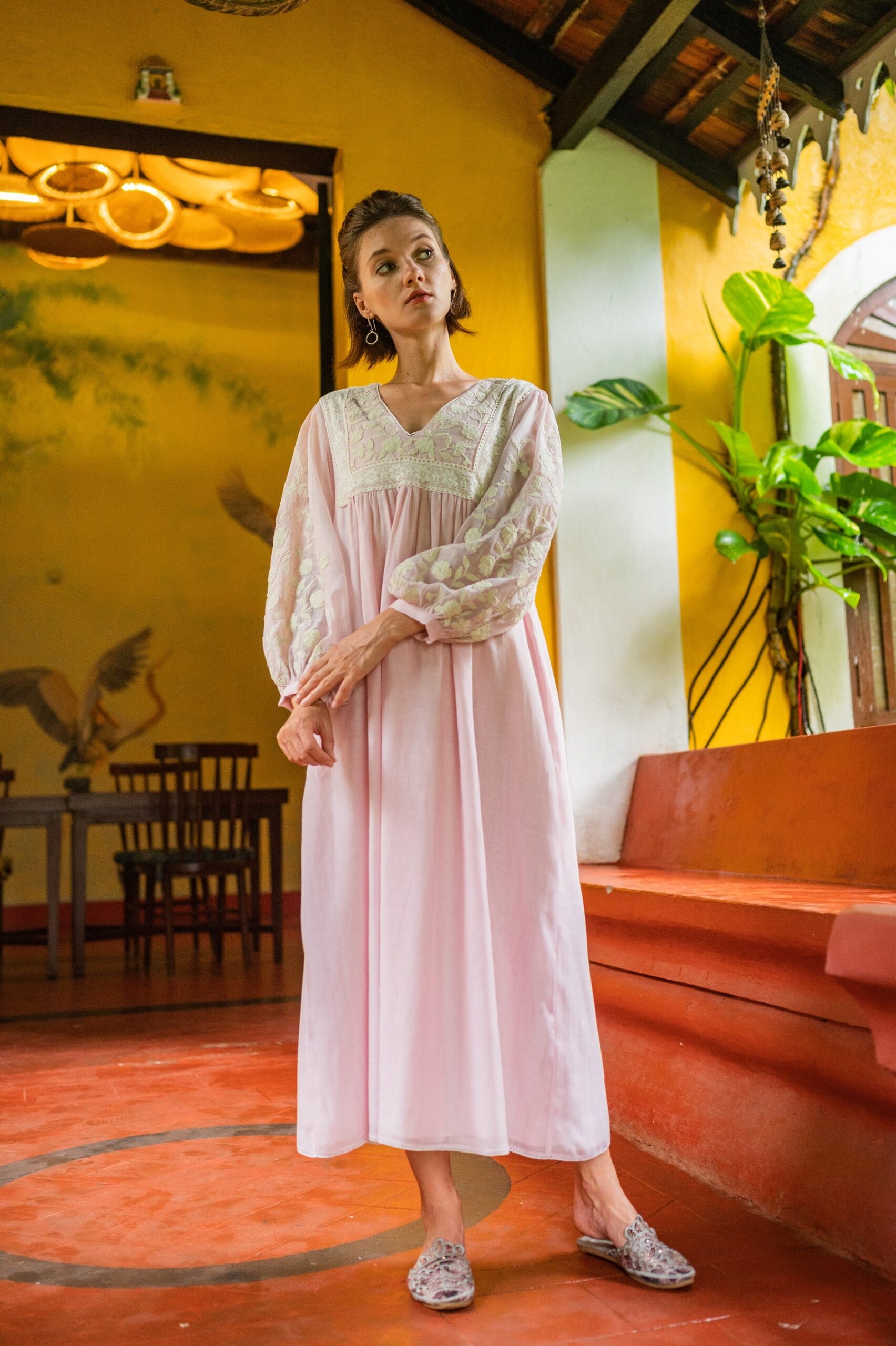 Occasion-Ready Must-Haves: Short Kurtas and Pencil Pants
For special occasions during the rainy season, choose short kurtas and pair them with pencil pants. This combination strikes the perfect balance between elegance and practicality. Short kurtas keep you comfortable, while pencil pants add a touch of sophistication to your ensemble. Complete the look with minimalistic accessories and let the rain be your backdrop.
Choose Wedges and Jelly Sandals for Footwear
Finding the right footwear for monsoons is crucial to keep your feet dry and stylish. Wedges and jelly sandals are ideal choices for this season. Wedges provide a good grip and elevate your height, while jelly sandals are water-resistant and easy to clean. Bid adieu to soggy shoes and step out in style with these fashionable yet practical options.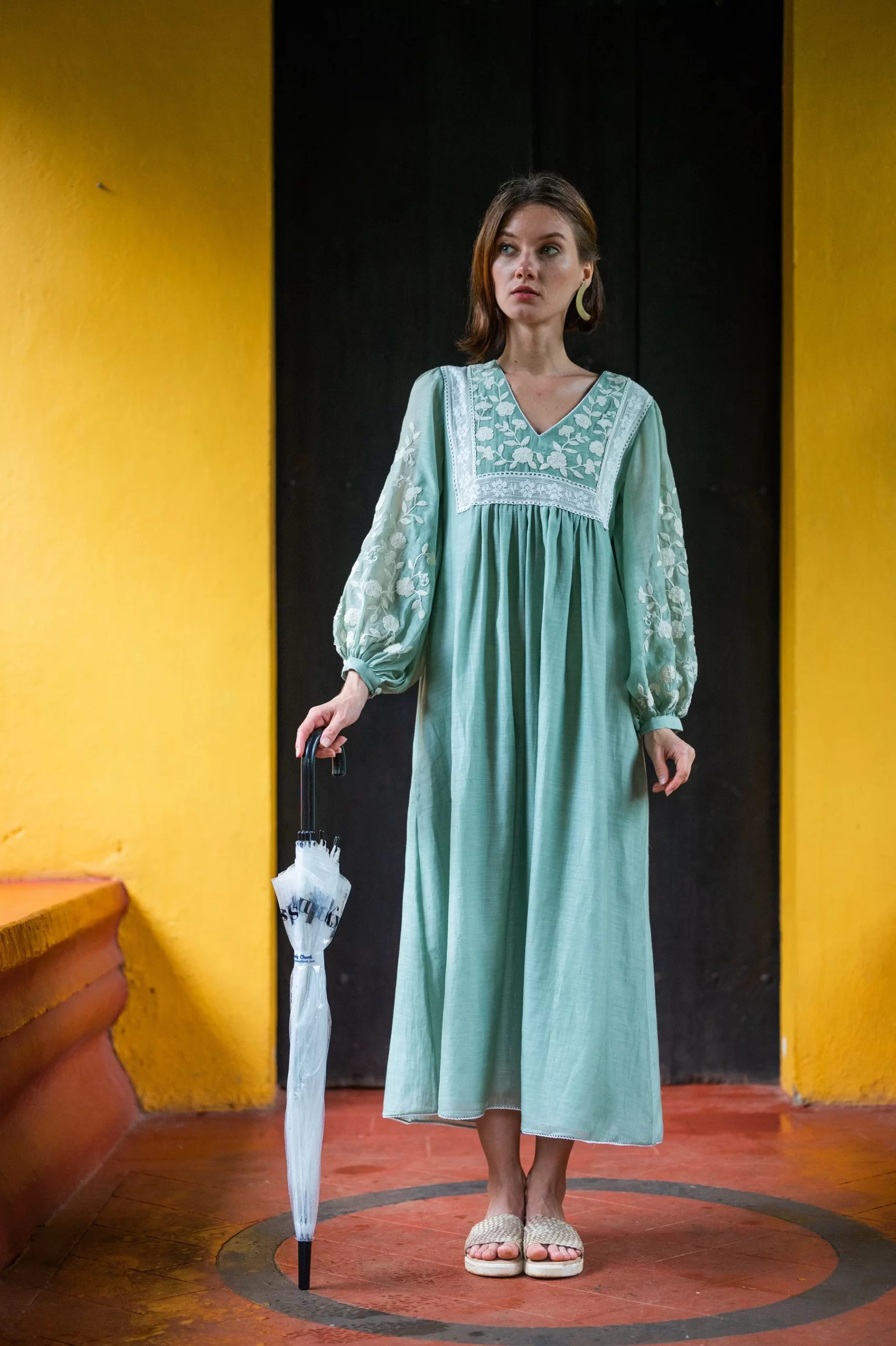 Keep Makeup Minimal and Cream-Free
When it comes to monsoon makeup, less is more. Opt for a light and minimalistic approach to avoid any makeup mishaps caused by rain or humidity. Instead of cream-based products, opt for water-based or powder formulas that are less likely to smudge or melt away. Embrace the natural radiance of your skin and let your inner glow shine through.
Opt for Floral Fragrances
Complete your monsoon look with a delightful fragrance that complements the season. Choose floral-based perfumes or body mists to enhance the overall experience. The refreshing aroma of flowers will uplift your mood and create a harmonious connection with the rainy atmosphere.
With these fashionable monsoon styling tips, you can conquer the rainy season with grace and panache. Embrace breathable fabrics, playful floral prints, flowy dresses, short kurtas, and pencil pants for those special occasions. Don't forget to adorn your feet with wedges and jelly sandals, while keeping your makeup light and fragrance floral. Let your fashion choices bloom alongside the rain, making a style statement even in the wettest of weather.