We are so thrilled and excited to introduce to you our muse and woman extraordinaire Ravneet Sangha.
Our #mysummergirl Ravneet Sangha claims she's just a readaholic mom of 2, but she's anything but just that. Engaging, chirpy, opinionated, and enthusiastic, she very quickly finds a way into your heart and mind with her friendly banter and instant charm.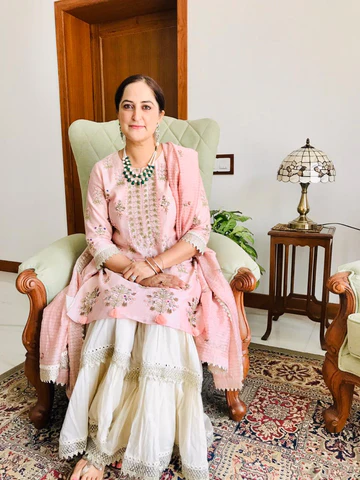 My first long interaction with Ravneet was during the lockdown, when she replied to one of our many stories on Instagram and got chatting about fashion, women empowerment, her life in a rural town near Jalandar (or the pind as she likes to call it) where she proudly claims her family produces potatoes for all of North India ( anybody who knows me knows how much i love fries so I find myself indebted to her).
We soon became social media friends through our regular interactions, and Ravneet later introduced me to her blog, The Treasure Chest, through which I found out that she's also a writer, blogger, and has been an editor of a spiritual magazine for three years.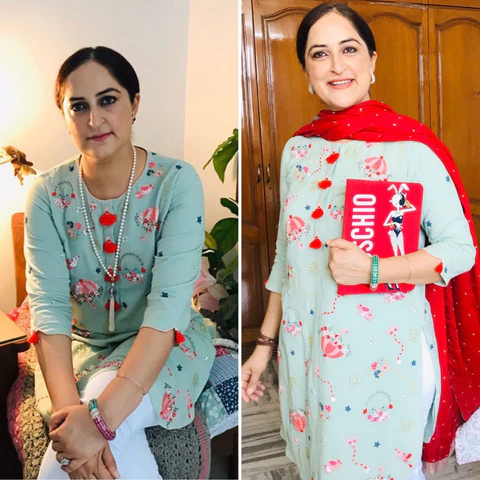 All conversations with her are always so positive and upbeat, probably because of her strong belief that a higher power balances everything in this world and connects us.
"This spiritual side and listening to kirtan and my faith in paath keeps me going in life. It's undying and I believe all happens because of His Razaa. I started a podcast and its under the name of Conversations with Biji, where I discuss everything under the sun, politics to fashion to accepting ourselves. I also feel that maybe sometimes I need to talk less but that is for another day . "

Do check out her wonderful blog, and drop her a message to know this truly wonderful person.