A summer wedding is a celebration of love and warmth, and your choice of saree should mirror the season's vibrancy and comfort. The perfect saree for such an occasion combines style, fabric, design, and comfort to keep you looking and feeling your best.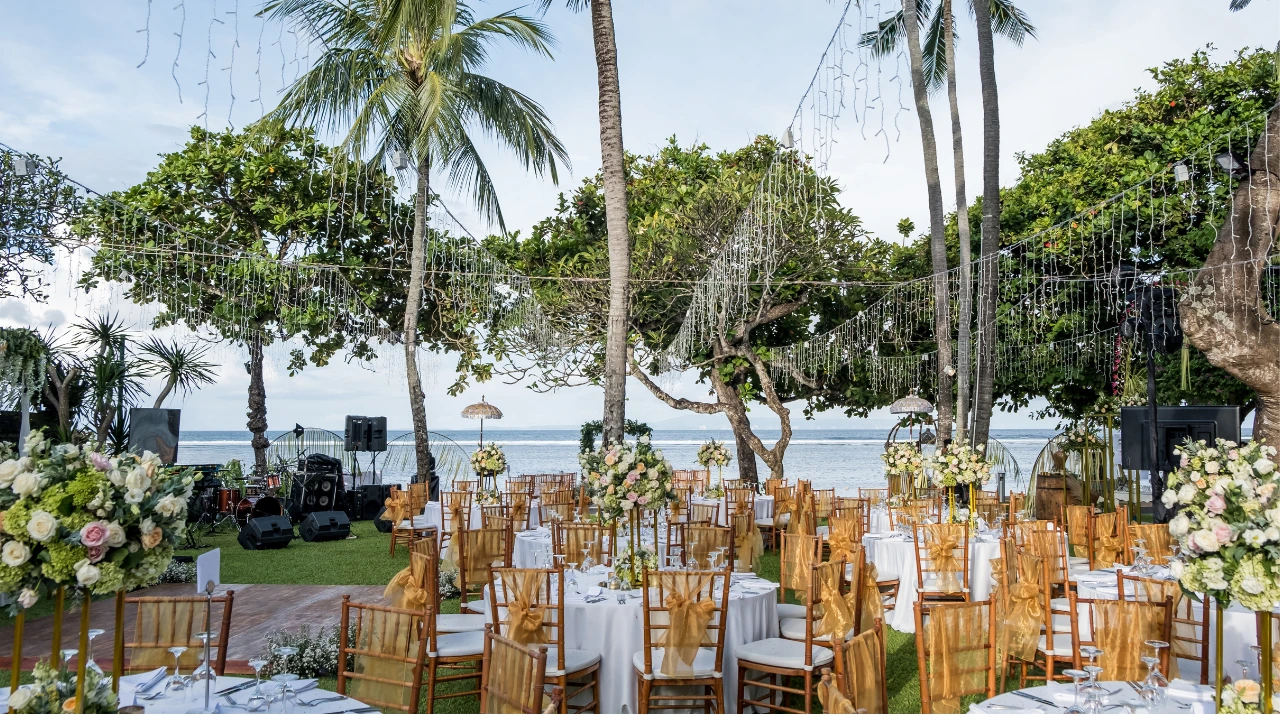 Whether it's a daytime ceremony under the sun or an evening affair under the stars, this guide will help you pick the ideal saree for a summer wedding.
Choosing the Right Fabric
When it comes to summer weddings, the fabric of your saree plays a crucial role in ensuring comfort. Opt for lightweight and breathable fabrics like:
Chiffon: This airy fabric drapes beautifully and allows air circulation, keeping you cool even during warm ceremonies.
Georgette: Known for its flowy nature, georgette offers a blend of elegance and comfort, making it an ideal choice for summer festivities.
Silk Mul: A variant of silk, silk mul is lightweight and drapes effortlessly, ensuring you stay comfortable throughout the event.
Organza: Despite its rich look, Organza is surprisinglylight and breathable, making it perfect for summer evenings.
Style and Design
For a summer wedding, choose sarees with elegant and minimalistic designs. Avoid heavy embellishments that might weigh you down. Instead, go for subtle embroidery or prints that exude sophistication without compromising on comfort. Light sequin work, delicate thread embroidery, or floral motifs are perfect choices for a summery look.
Daytime Wedding
Opt for pastel hues that reflect the freshness of the season.
Light and minimalistic embroidery work enhances your elegance while maintaining comfort.
Consider sarees with a lighter pallu for easy draping and movement.
Evening Wedding
Embrace bolder colors like deep blues, rich reds, or elegant blacks.
Explore sarees with a bit more intricate embroidery, such as zari or sequin work, to match the celebratory atmosphere.
Choose fabrics that catch the evening light beautifully, like silk or georgette.
Consider Floral and Nature-Inspired Designs
Floral motifs and nature-inspired designs resonate well with summer weddings. They capture the essence of the season and add a refreshing touch to your ensemble. Embroideries like Chikankari often feature such patterns, enhancing the saree's beauty.
Blouse Designs
When it comes to blouse designs, experiment with necklines, sleeve lengths, and back patterns. Sleeveless, cap sleeves, and short sleeves are great choices for summer, allowing you to stay cool while flaunting your style. Embellishments on the blouse, such as sequins, beads, and delicate embroidery, can complement the saree's design.
Comfortable Draping
Ensure the saree is draped comfortably. Lightweight sarees like Georgette and Chiffon are easy to manage and don't weigh you down. Opt for pre-stitched or pre-pleated sarees if you're not confident about draping.
Saree Embroidery
Daytime Weddings: Choose sarees with minimal and lightweight embroidery, like Chikankari or Kantha, to keep the saree breathable and comfortable.
Evening Weddings: Zardozi, Aari work, or sequin and mirror work sarees add a touch of glamour to your evening look. The play of light on these embellishments creates a mesmerizing effect.
Best Sarees for Summer Weddings
Lightweight Silk Sarees
Ideal for both daytime and evening weddings, lightweight silk sarees come in a variety of designs and colors. They offer the perfect balance of tradition and comfort.
Chiffon Sarees with Sequin Embroidery
For evening celebrations, choose chiffon sarees adorned with sequin or mirror work. The sparkle adds a touch of glamour while the fabric keeps you at ease.
Pastel Georgette Sarees with Chikankari
Daytime weddings call for pastel georgette sarees featuring delicate Chikankari embroidery. They exude elegance and are perfect for the summer sun.
Organza Sarees with Zardozi Detailing
Organza sarees, with their sheer beauty, are excellent choices for evening weddings. Opt for Zardozi work to create a regal and luxurious effect.
Aari Work Silk Sarees
For a daytime traditional look, Aari work silk sarees offer intricate patterns while allowing you to stay comfortable.
Floral Printed Sarees
Floral prints are perfect for daytime weddings, adding a touch of nature's beauty to your ensemble.
Light Embroidered Cotton Sarees
Cotton sarees with light embroidery, such as Kantha work, keep you cool and stylish during daytime celebrations.
Final Thoughts
Choosing the perfect saree for a summer wedding requires a balance of aesthetics and comfort. With the right fabric, design, and embroidery, you can exude elegance while enjoying the festivities without any discomfort. Whether it's a sunlit affair or a magical evening, your saree should reflect your style and make you shine as you celebrate the joyous occasion.